Desert preview
Here is another climate preview, this time for the desertic climate. Only tropical is left now!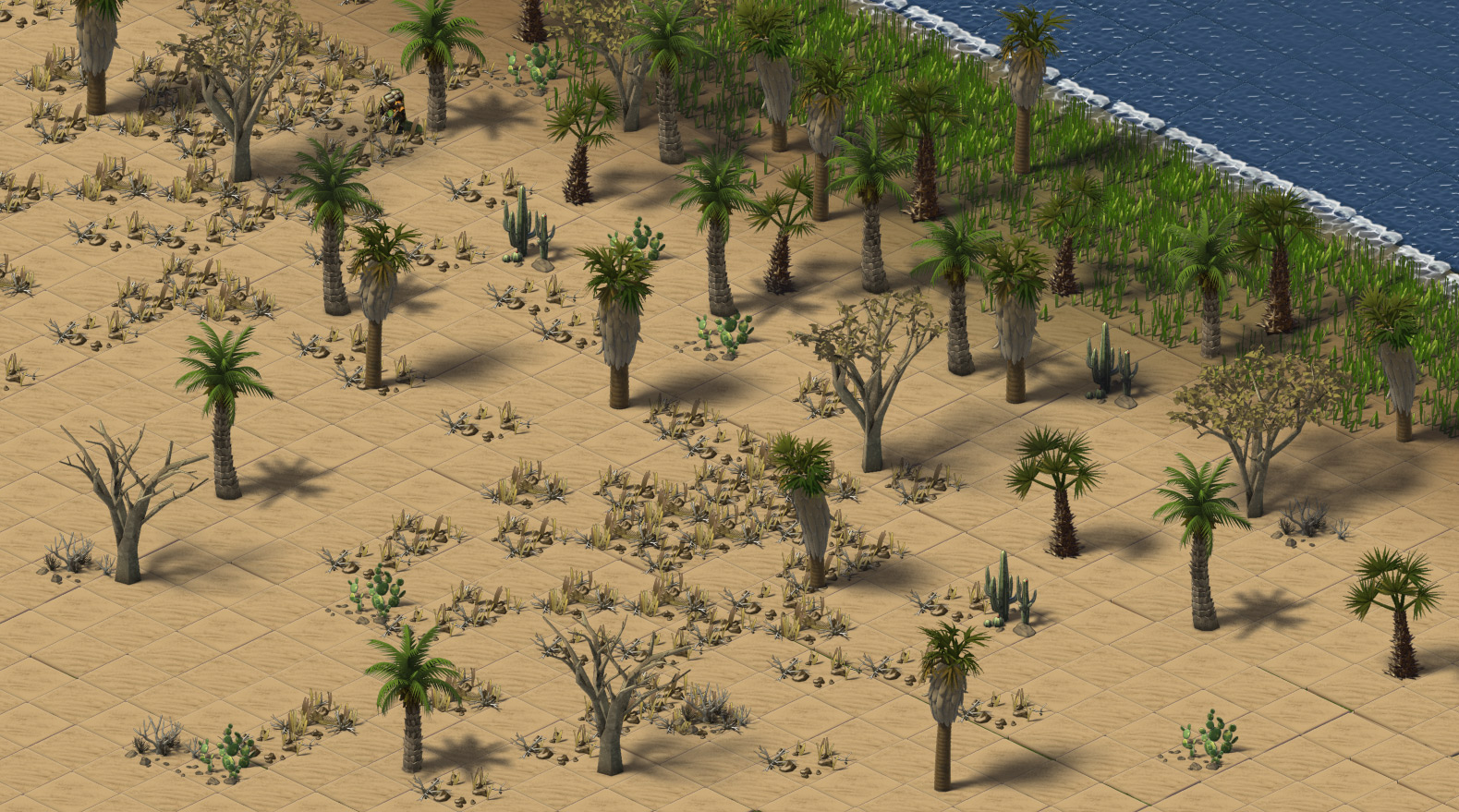 World generator nearly finished
The world generator is now nearly finished. Last week i added a tectonic plates 'simulation' to create mountains, islands and rifts that can fracture continents, making the maps look more realistic. It consists in creating random zones, the 'plates', and assigning them random directions.

I also added the river placement.