New climate previews
This week's new Photoshop previews are the arid and mediterranean climates.
Adding new Eucalyptus and Cedar trees to mediterran regions plus the Joshua tree and Dragon tree to arid zones.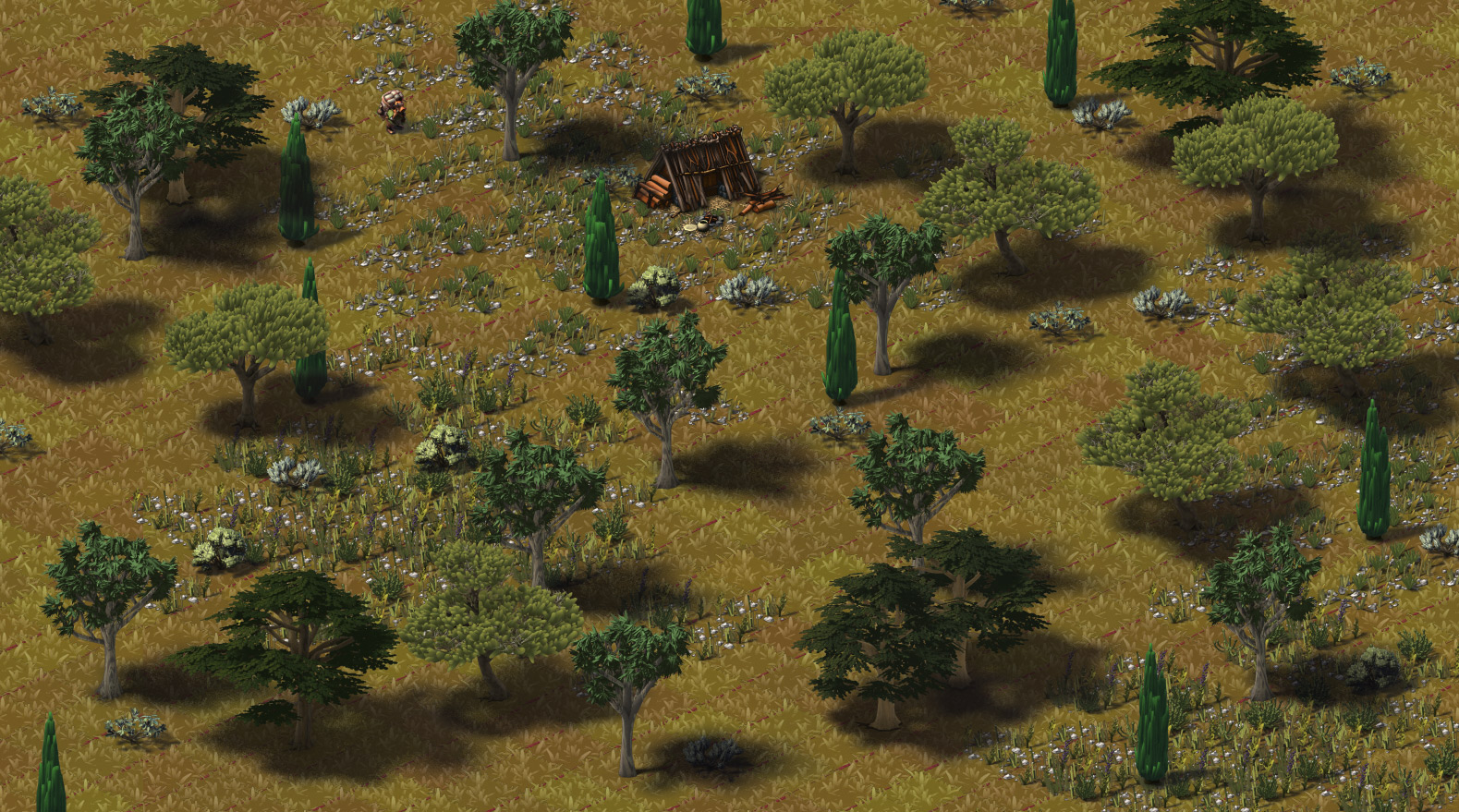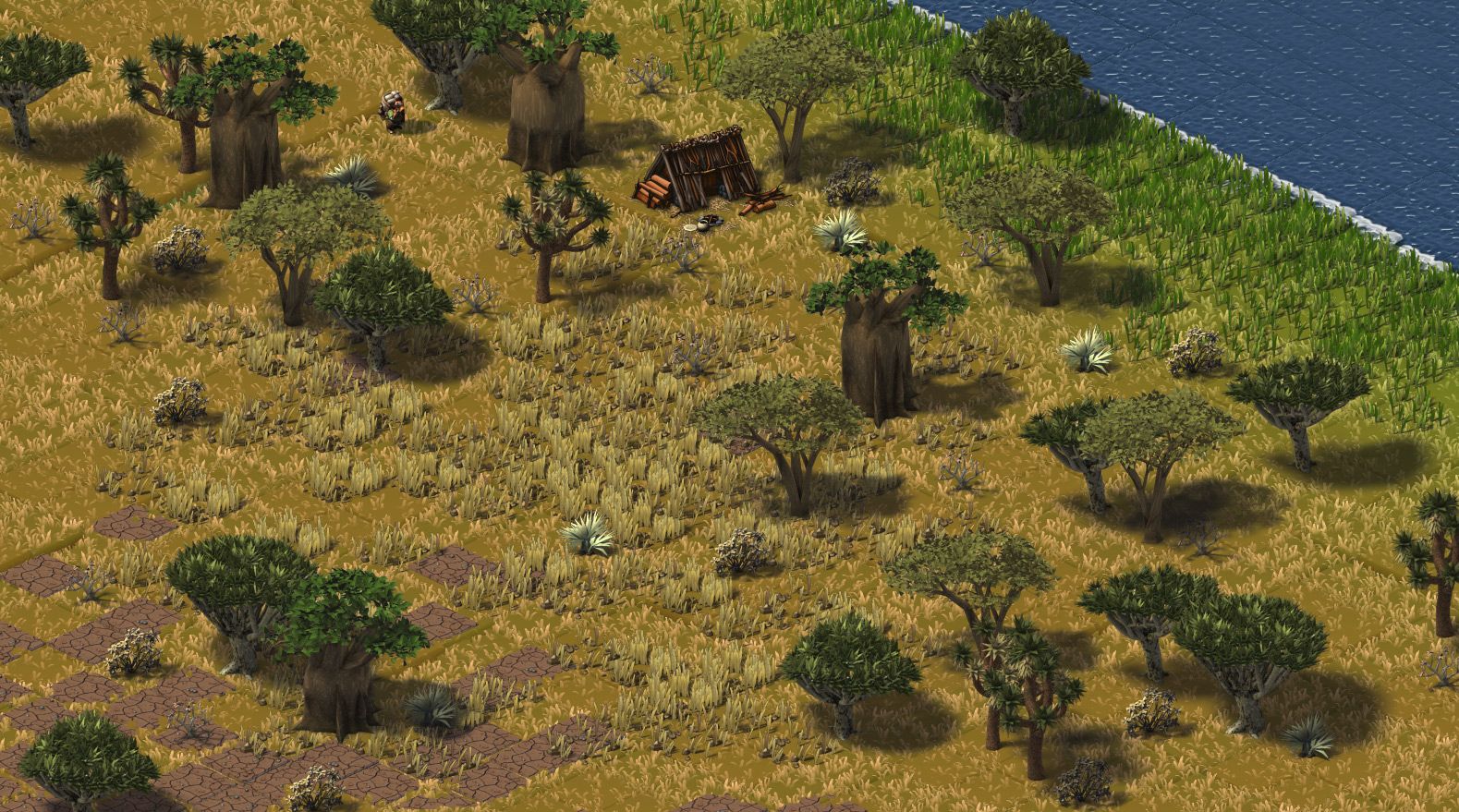 Worldmap climates
After struggling all week with an annoying blurr function required to disperse humidity on the worlds, the basic climate generation is complete.
Depending on the selected temperature and the land configuration, it crudely simulates various things like temperature and humidity generated by the warm seas and how it's scattered on the lands.

The result defines the climate type of each land tile, creating a more realistic result where climates directly depend on the land and sea masses.
Default generation settings create random temperate worlds while tweaking these can create quite peculiar ones.
A very warm world with plenty of sea will turn highly tropical, while a very low sea level with extreme temperatures will create a desertic wasteland with small liveable areas around scattered lakes.