Last week we kept advancing on the worlmap generation and the different vegetations of each climates.
Worldmap generator
The basic controls are done, and the generation of land and continents is working. You can control the amount of continents to spawn and amount of sea. You can go from a map with no continents and low seas that will create a planet mostly made of land with small seas to a map with multiple continents and high sea levels.
You can also customize the size of the world up to 250×250. However it will probably be best to play on small maps in most games unless there's lots of players, because keep in mind these are not maps for a game like Civilization : each tile beeing a whole region, even a small looking map is actually big enough for dozens of players. Maps like the screenshots below would actually be freakin' giant.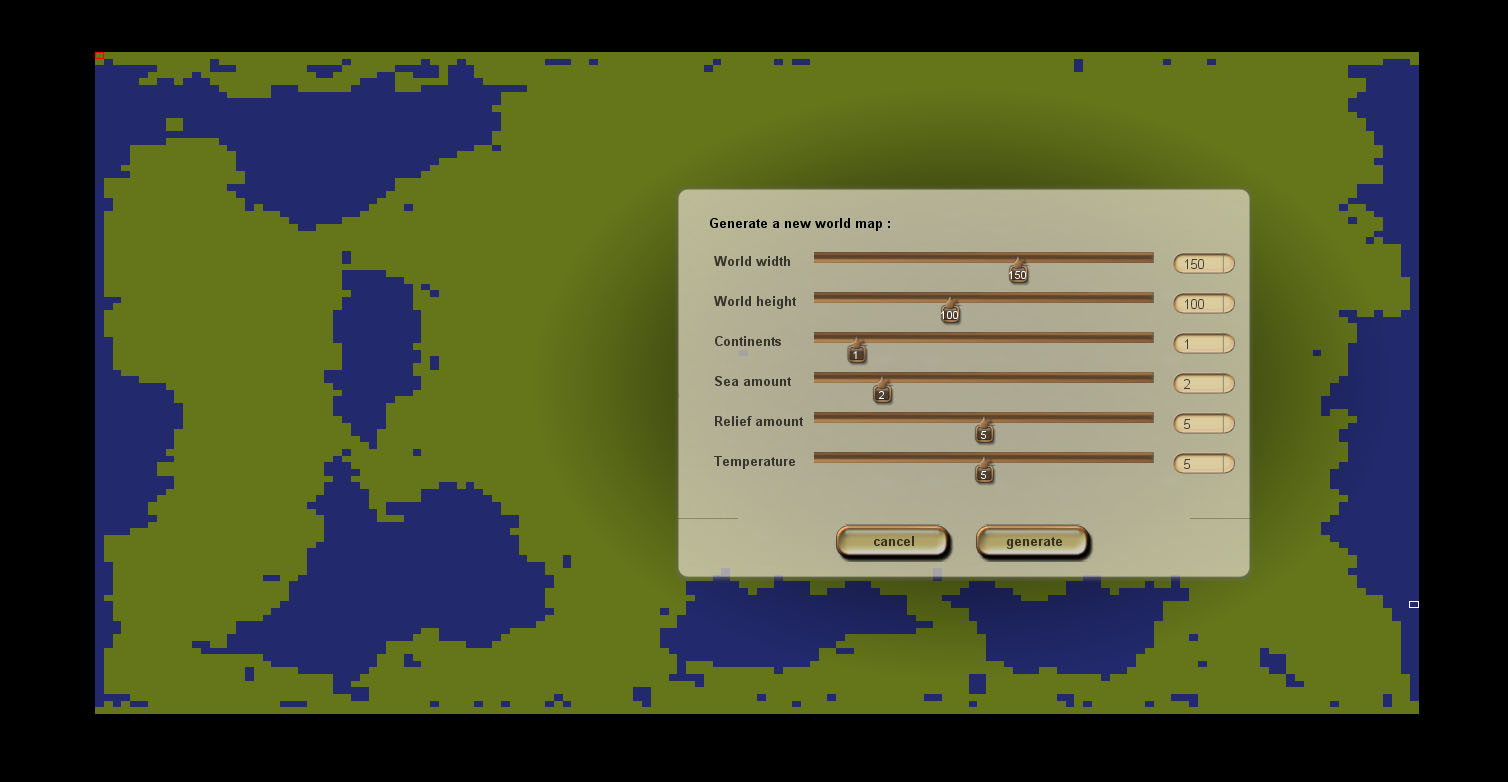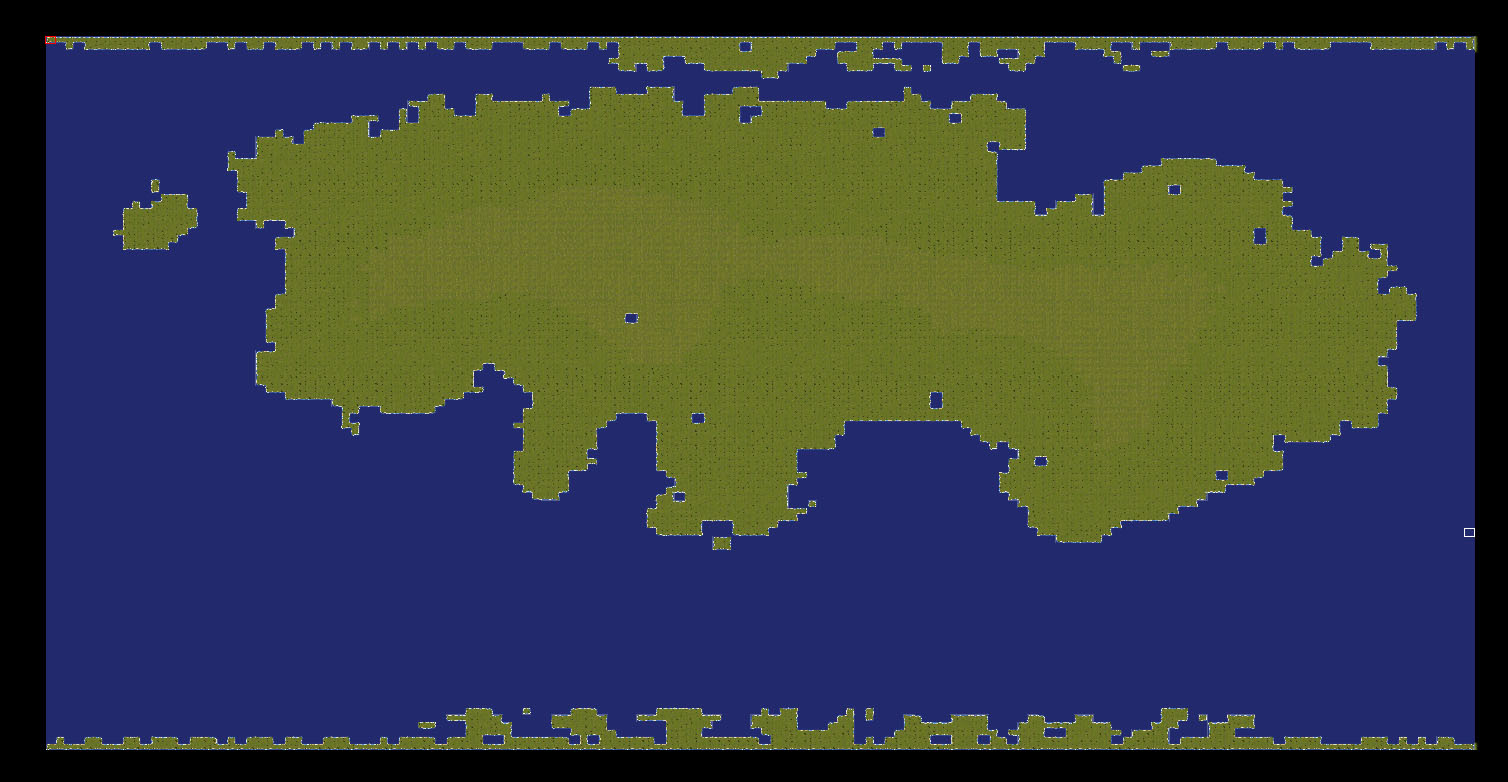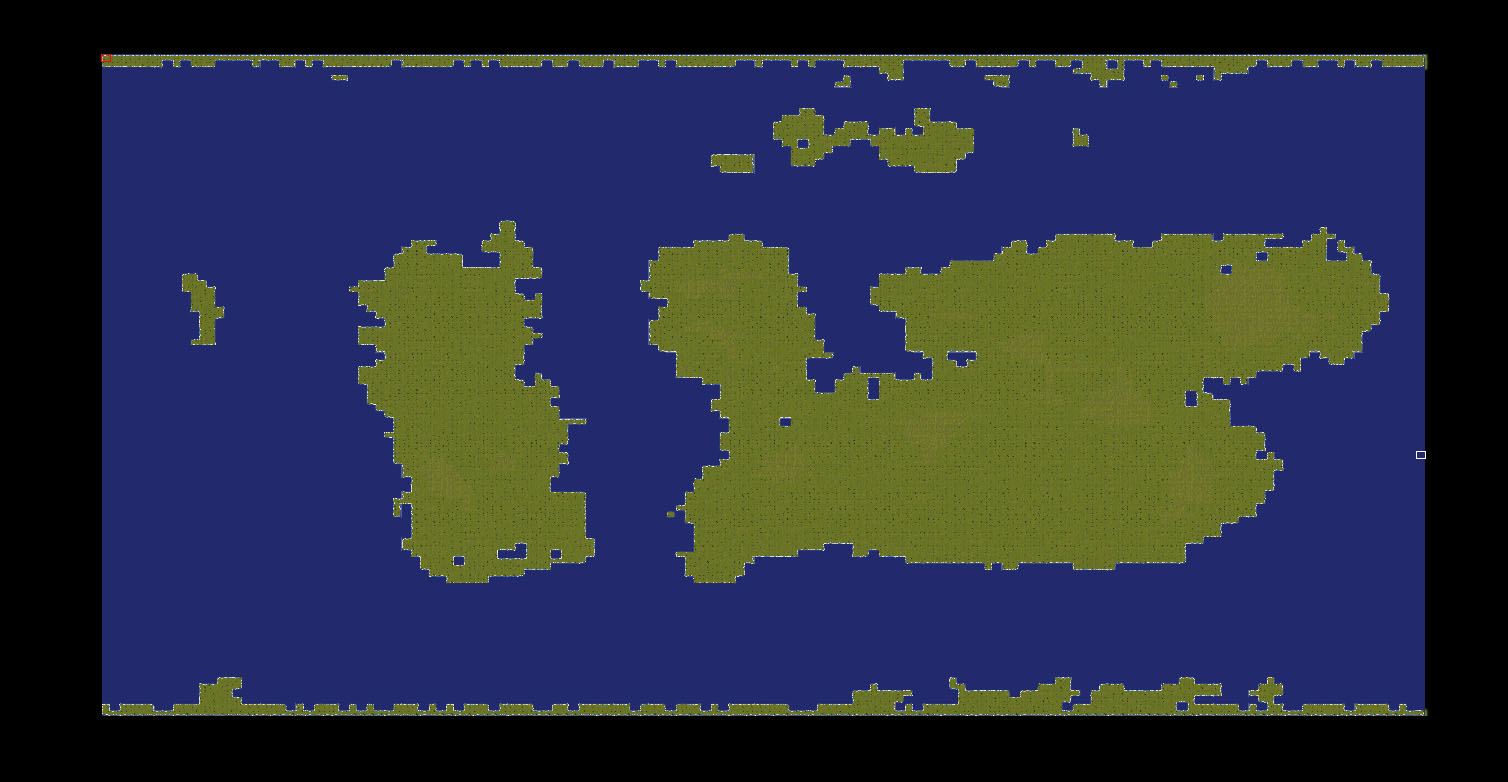 New climate previews
Still advancing on the new climate vegetations, below are previews of the WIP Oceanic and continental types.