New cosmetic vegetation 
We're still adding new trees for each climate + cosmetic vegetations ( purely decorative tall grass and shrubs that will be placed procedurally on the terrain )
Here is a photoshop preview of the new nordic climate set with colorfull grass and pine shrubs.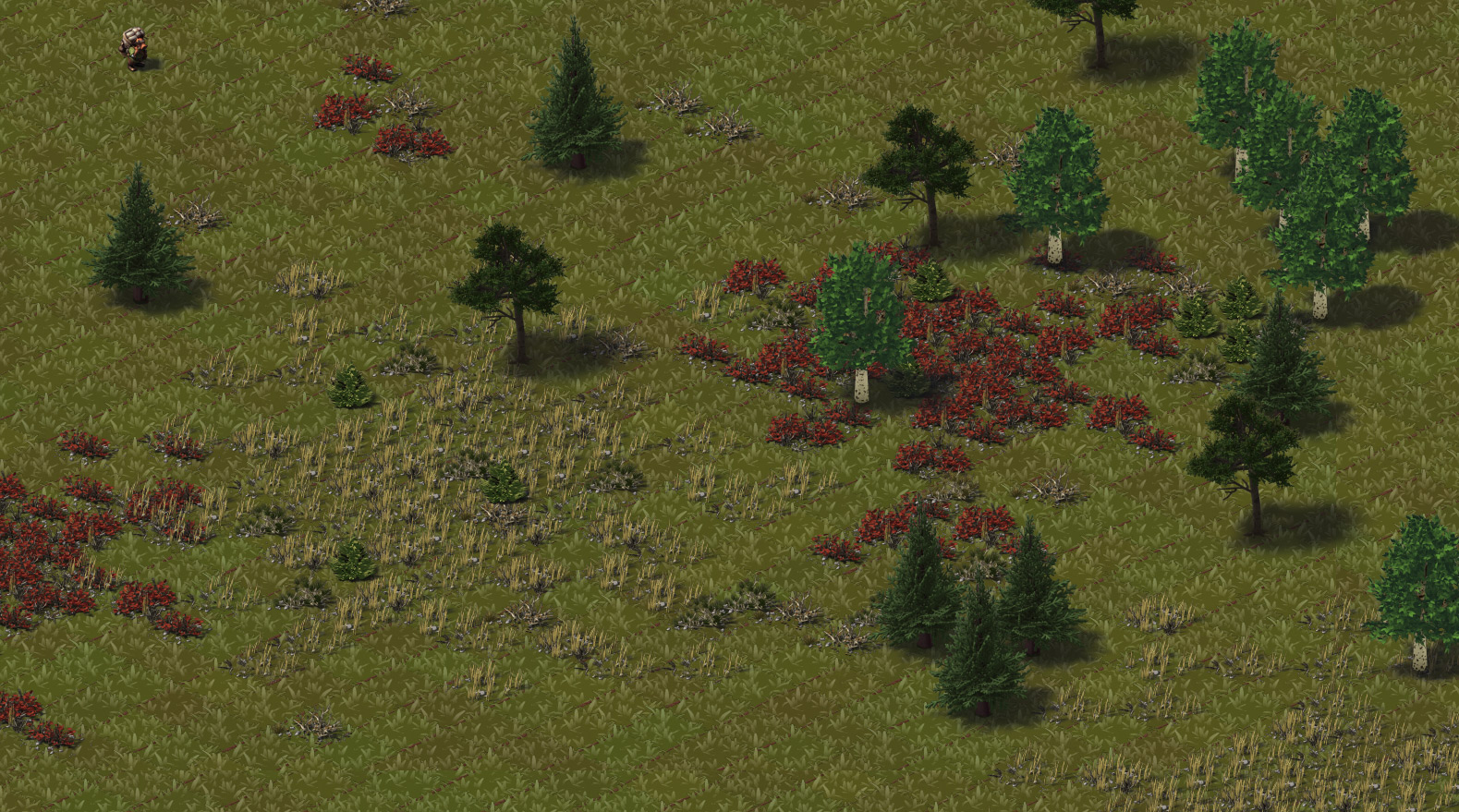 This second one of shows a WIP of the oceanic cosmetic set, with plenty of flowers.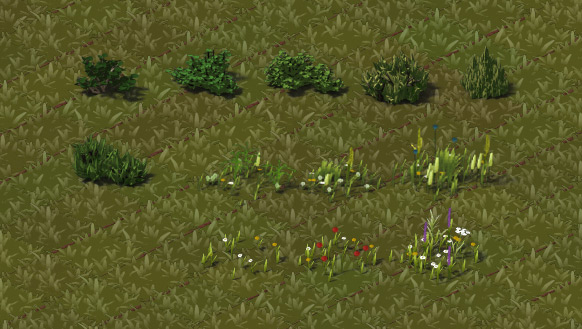 Shadows on terrain
We also added soft shadows on the terrain, to improve heights readability and make the terrain less flat looking.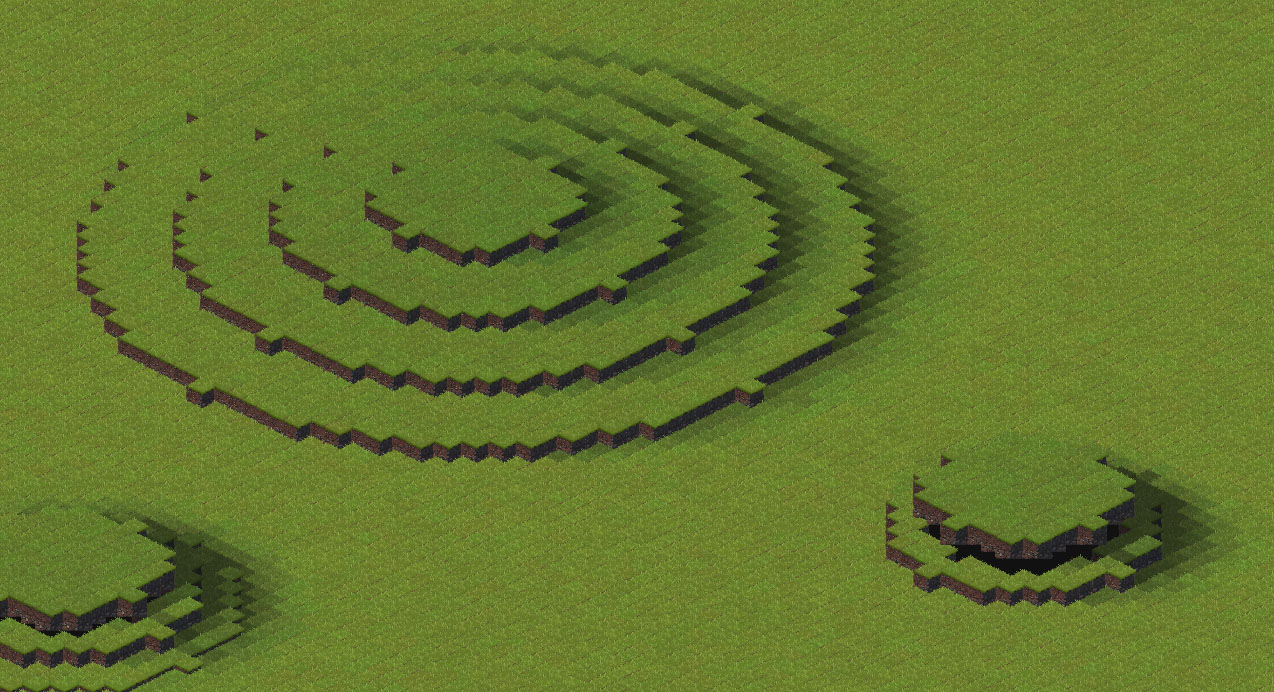 Worldmap generation
I'm also now working on the worldmap generator, and below are the debug results of one of its first core functions : a "splat" generator that will be used to shape continents.