Back to work!
We're still adding new animals :
Caipibara, water buffalo, llama … and ducks (cosmetic).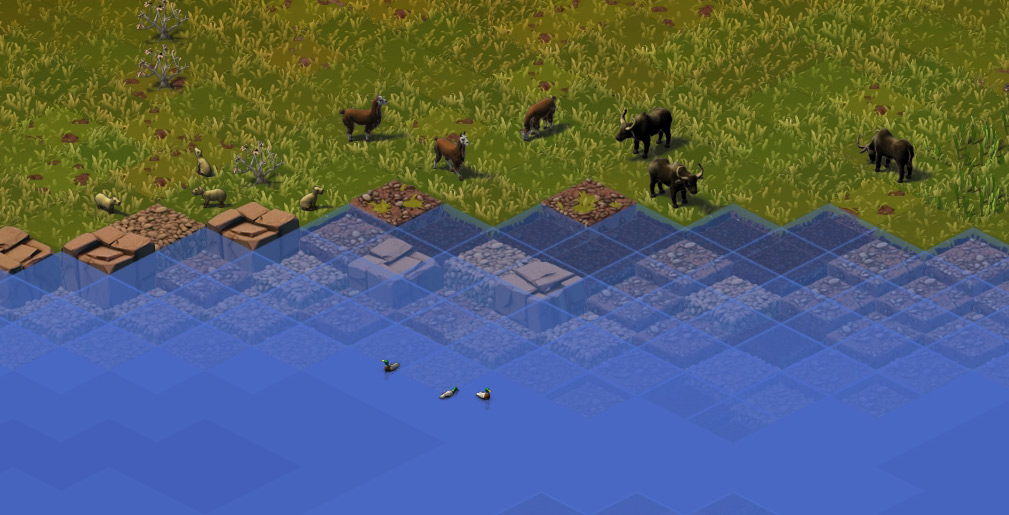 The region generator is almost complete now and completely database driven, replacing the old crude external generator of the Alpha 1 'prototype'.
This means each resource has its own database settings to tweak the odds of appearing in a region, how it appears and where. Compared to before when all that was hardcoded, this allows to easily add new resources and tweak the balancing of the game if some things appear to often or not.
Resources have different types of localisation whether its forest trees, rocks, shore plants, animals… Their odds of spawning can depend on climate, water proximity, relief or terrain fertility.
There's still some settings to tweak and bugs to solve, but its now mostly functional.
Below a bunch of screenshots of different random regions from this new generator :