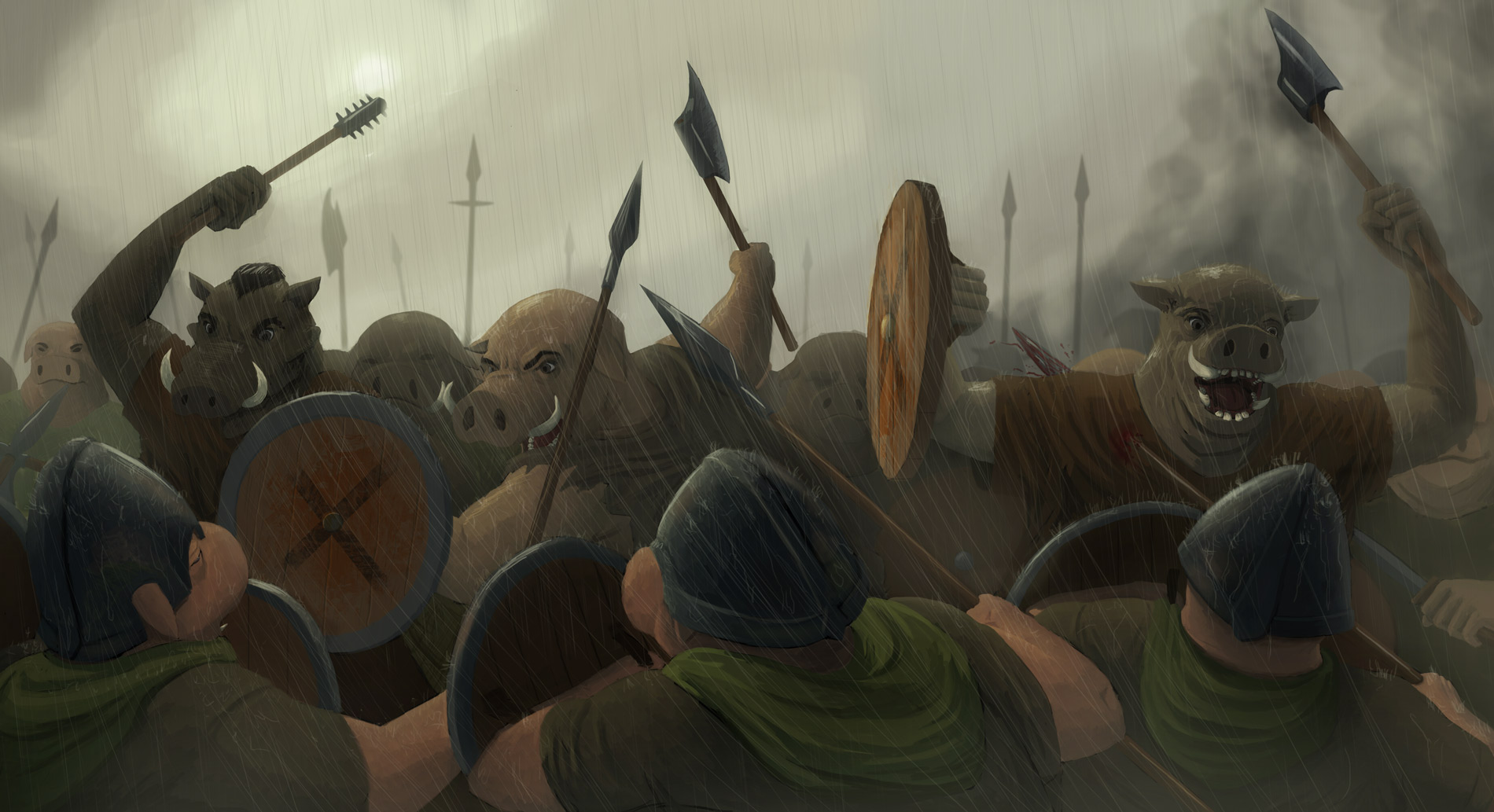 We're still adding new animals to Ymir , this week : Ostriches , chickens and fishes. Below are photoshop previews of how they'll look ingame.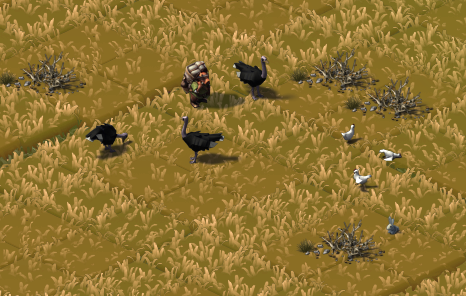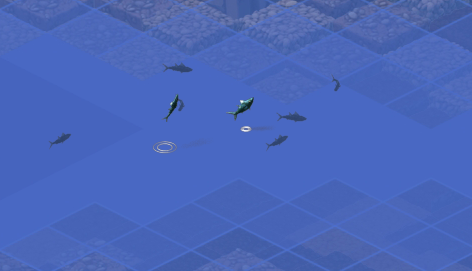 We now added water, and grass coloring. It gives a visual feedback to know the level of water in the ground, and a quite nice gradient around rivers in arid climates. Water tiles are also slightly transparent, and if i find a way at some point i'd also like to combine this transparency to a blurr effect.
Rivers will now also occasionally generate islands and deltas when reaching the sea.