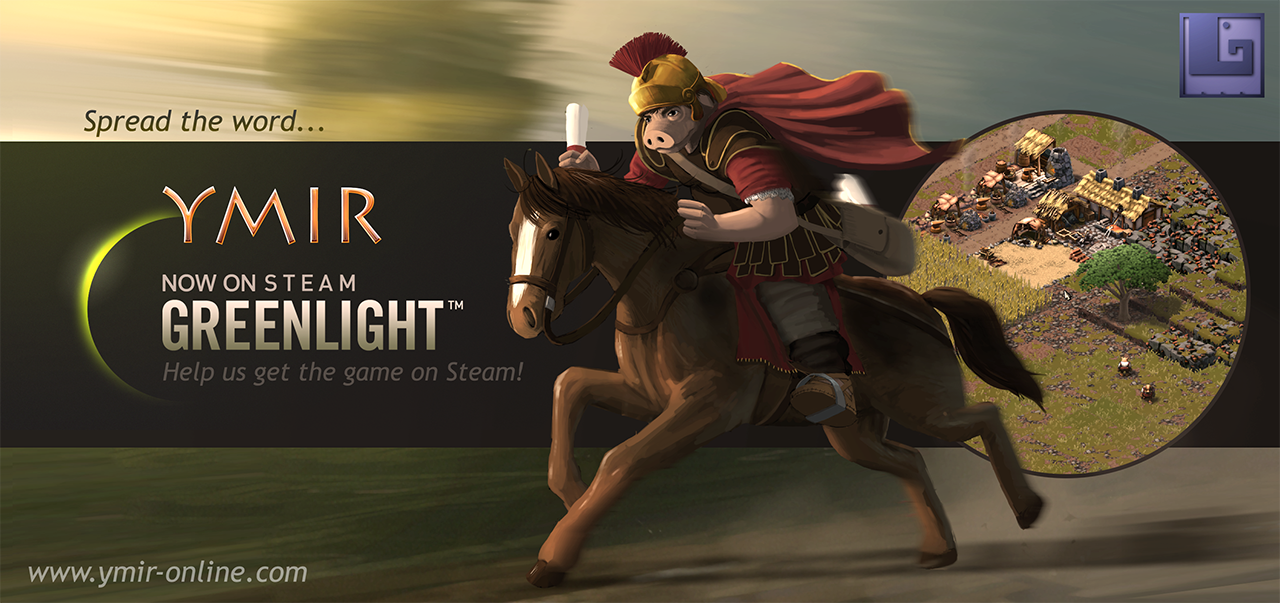 This is it gentlepigs, today we signed up Ymir on Steam greenlight.
This is the first major milestone for the project, and now more than ever we need your help to support Ymir and share this news.
Why the greenlight now even though the game isn't finished ? Greenlight is critical to gain access to steam so we can test and develop the game within its final aimed environment as a final product ( exemple for accounts, server management and listings etc ) but also to be able to easily organise alpha and beta testing as the development goes.
It is of the highest importance that you vote for us on greenlight and share this to everyone you can! And i mean EVERYONE!